Design, Manufacture and Distribution of Superior Belt Buckles Since 1967.
Product

JACK DANIELS DECANTER/2 DOF SET WHITE RABBIT SALOON

OUT OF STOCK

DESCRIPTION

Officially Licensed Product Material: Glassware Volume: Decanter: 0.75L; DOF: 14 oz. Dimensions: 9 in. x 10-5/8 in. x 4 in. Set includes 1 x Decanter and 2 x DOF Glasses White Rabbit Saloon Gift Boxed
Recently viewed items from this section.
JACK DANIELS BARREL SHOT, BUG
Jack Daniels (Licensed)

8538 JD


£12.23
JACK DANIELS LEATHER HIP FLASK
Jack Daniels (Licensed)

5547 JD


£26.51
JACK DANIELS SWIZZLE STICKS
Jack Daniels (Licensed)

JD SWZ


£20.39
FORD TRI-BAR KEY RING OFFICIALLY
FK 6


£6.63
JACK DANIELS DOUBLE BARREL JIGGER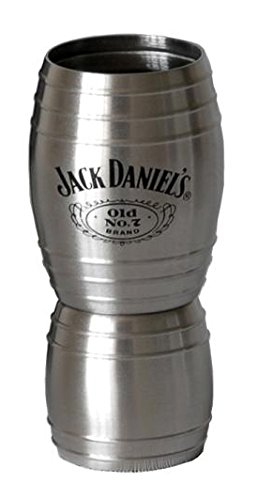 Jack Daniels (Licensed)

8489 JD


£16.31